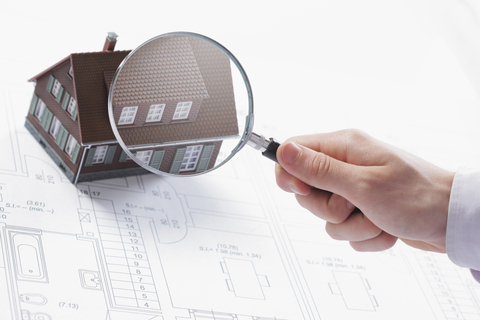 Hiring an inspector for a Montreal home inspection will reveal a lot about the home you're about to purchase that isn't noticeable to the average joe. After years of Montreal home inspections, we've noticed quiet a bit of problems with houses and condos in the Montreal region. Here are the Top 10 Home Inspection Problems YG Home Inspection Services have noticed:
Problem 1 – Grading and drainage
Grading and drainage problems were found to be the most common issue we have noticed. Cracked slabs in the foundation have resulted in water penetration in basements. The best way to prevent this is hire a certified contractor to redo the grading around your home. Another way is to redo your down sprout system directing water away from your foundation and house.
Problem 2 – Plumbing
We've notice a lot of plumbing problems, especially in older Montreal homes. This is most likely due to "wear and tear" and the age of installation. Common plumbing issues usually happen where we consume water everyday including faucets, below the sink, showers, and bathtubs. Other notable findings happen in piping, drains, toilets, water heaters, and water tanks.
Problem 3 – Ventilation
Many homes do not have proper ventilation systems. During our harsh Montreal winters, we tend to over insulate our home in order to keep the heat in. People do this in efforts to save money on expensive electrical bills. The problem with over insulating is that it causes poor ventilation which results in excessive moisture in your home. Excessive moisture causes mold which is hazardous to you and your family.
Problem 4 – Structure
Structural issues are most common in older homes. This includes damages in components such as your foundation walls, windows and door headers, and floor joists. These problems are usually minor ones, it's best to hire a certified home inspector to assess and evaluate the damages.
Problem 5 – Roofs
Since we have all 4 seasons in Montreal, your roofing endures heavy rain falls, harsh winters, and strong winds. After about 15 to 20 years, your roof's shingles need to be changed. If not changed, you risk your home experiencing water damage by leaky roofs caused by old damaged shingles and/or improper flashing. Redoing your roofing after 15 to 20 years is a good investment, since the expense of repairing a leaky roof is far greater.
Problem 6 – Exterior
The exterior portion of homes are often neglected by home owners. Common problems include drainage systems, exterior walls, decks, railings, and the exterior aspects of windows and doors. These issues are mostly caused by poor overall maintenance.
Problem 7 – Electrical
Another common problem we find are undersized and or improper electrical wiring. During an electrical inspection, we find problems of all nature such as the use of aluminum wiring, insufficient electricity servicing your home, unsuitable grounding, bad wiring connections, and not enough overload protection. The electrical aspect of your home should not be disregarded, since electrical problems are a serious safety hazard.
Problem 8 – Heating Systems
Each heating system requires different heat distributions and energy sources, requiring an inspection. Our findings include blocked chimneys, damaged heat exchangers and exhausts. The reality is that regularly evaluating your heating systems will save you money in the long run by reducing heating and cooling electricity bills.
Problem 9 – Environmental Hazards
A lot of older homes have hazardous environmental issues including lead paint, mold, asbestos, radon, indoor air quality, and the water quality of your home. Fixing and repairing these problems can be costly, but if neglected can cause hazardous to your family. It's best to hire a professional home inspector to perform a thorough Montreal home inspection.
Problem 10 – Cosmetic
Cosmetic issues include cracks in your walls, ceiling, sidewalks and driveway. Unsafe stairs and handrails. Broken or faulty fixtures and faucets in your bathroom, laundry room, and kitchen. Poorly installed cupboards secured to walls. Although these issues may only appear be cosmetic, it still reflects the condition and safety of your home.