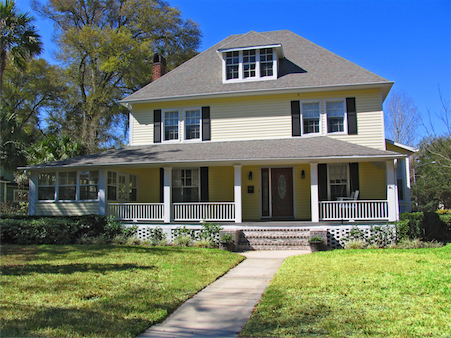 As a homebuyer, it's a good idea to know what the difference is between a new home and an old home in perspective to its condition. As most of us believe to think, a new home shouldn't have any issues and an older one may have many. We'll explain what are the advantages and disadvantages of purchasing a new home vs an older one.
Older Homes
-Older homes are established
Houses that have been around for decades tells you something about its structure since it has endured a lot of climate changes here in Montreal. These houses were built to last, especially during our harsh winters.
–Older Homes Require More Maintenance
Older homes experience "wear and tear" just like everything else we use. They require much more maintenance and than a newer home.
–May Need Replacements
Old air conditioners or heating systems may need to be updated to ensure comfortable environment conditions. Your home's plumbing system, insulation and ventilation system may have to be replaced if not functioning efficiently.
Newer Homes
–Builder's warranty
By law, the builder must give a warranty on your property's structure and its components. So if anything goes wrong with your home, make sure you look at your home owner's warranty before you go repairing it yourself.
–Minimal Maintenance
New constructions built to last you a while without having to do any major repairs or replacements.
–Energy Efficient
Homes these days are better insulated with dual pane windows, as well as the flooring, walls, and ceiling.
–Regulations
Laws and regulations on new construction have changed and will continue to do so. Buying a new home will is an advantage because you'll have  the latest updated regulations for personal safety.
–Foundation
Since newer houses haven't settled in yet, it's normal for a home to experience some cracks in walls, ceilings, and the foundation.
There are many advantages and disadvantages of owning a home whether it's new or older. Here in Montreal at YG Home Inspection Services, we conduct a detailed house inspection report to advise you on how you can be informed of the condition of your home. All of our home inspectors are qualified and professionally trained to assess the state of your home.