Hire a Montreal Home Inspector for my Condo?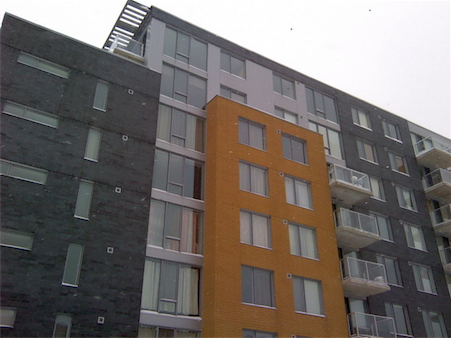 If you're a homebuyer opting to buy a condominium, the process shouldn't be different from buying a single dwelling house. This includes a professional and certified home inspection by a qualified Montreal home inspector. A Montreal home inspection is always the best idea when it comes to buying a home. At YG Home Inspection Services in Montreal, we always carefully perform a detailed home inspection and examination.
Home Inspection Misconception
There is a common misconception that condominiums do not need a home inspection. They may be smaller than houses, but the fact of the matter is that condominiums still experience some of the same issues that houses do. Examples include: water leakage and damage, unapproved conducted renovations that aren't safe, and major systems / major appliances failing. Some of the condominiums we have perviously inspected have had issues and potential safety hazards for our clients.
Your Condo and Building as a Whole
When a certified home inspector inspects the condominium you're planning on purchasing, not only does he inspect the unit, he also inspects the building. Purchasing a condominium unit means that you are also purchasing a portion of the building. Thus, if there are any issues that arise with the building, you'll have to pay a share for repairs. The home inspector should examine the building's roofing, exterior, structure, electrical system, heating / cooling systems, insulation / ventilation systems, plumbing, interior, and your personal safety.
Montreal Home Inspectors are Worth it
It is important to note that when looking for a certified home inspector, you'll want shop around for the most qualified company. Try to ask friends and family for referrals and know what to expect in a typical home inspection process. Remember to  be cautious when hiring an inspector that affiliates with any real estate agents or inspectors due to conflict of interest. Having a condominium home inspection may cost you a few hundred dollars, but it can save you thousands of dollars in the long run. Have your home inspection by YG Home Inspection Services for professional Montreal home inspections that you can trust and rely on.