Lead Testing

Lead Testing
The paint in houses built before 1978 may contain lead. While this may not pose a significant hazard if the original paint is intact and has been painted over, it can become a health concern if the paint is peeling or being removed for renovation.
Who Should Do the Testing?
Testing to determine the presence of lead in paint and dust is best done by trained professionals.
Note: Do-it-yourself test kits are commercially available. These kits do not tell you how much lead is present, however, and their reliability at detecting low levels of lead has not been determined.
Professional testing for lead in paint is recommended.
Contact Us to book an appointment and YG Home Inspection Services
will perform lead testing for you.
If you have any questions regarding LEAD TESTING or need more information about lead testing, feel free to Contact Us and we will be glad to help.
Testing for Lead in Paint
To thoroughly analyze the paint in your home, each different painted surface should be tested. Different paints may have been used on walls, window frames, doors, and so on. Paints may also differ from room to room. Each of your home's painted surfaces, both inside and outside, should be tested separately.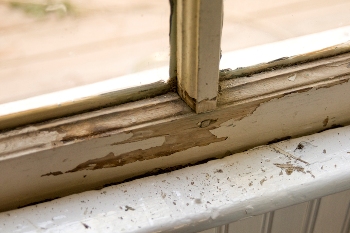 Testing for Lead in Household Dust
Household dust may contain tiny particles of lead released from lead-painted surfaces inside the home or tracked in with lead-contaminated soil from outside.
The recommended sampling method for dust is the surface wet wipe. Dust samples are collected from different surfaces, such as bare floors, windowsills, and window wells. Each sample is collected from a measured surface area using a wet wipe, which is sent to a laboratory for testing.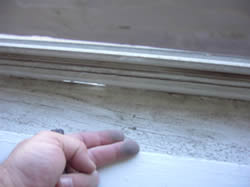 We also conduct air sampling in the suspected area. The samples are then sent to a 3rd party lab to be analyzed and results are provided to you in our inspection report.